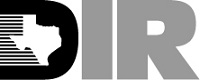 Texas Department of Information Resources

DIR CONTRACT #DIR-SDD-1769

CDI is proud to announce that their contract submitted for the Texas DIR has been approved.
DIR's mission is to provide technology leadership, solutions, and value to all levels of Texas government and education to enable and facilitate the fulfillment of their core missions.

CDI is proud to provide its products and services to the state of Texas, Texas' educational institutions and all other government entities associated with the Texas DIR contract.