COMPU-DATA International, LLC teams with industry-leading technology partners and channel partners to deliver highly scalable Enterprise Content Management solutions and Basic Content Services for a variety of industries through our product offering and services.
Technology Partners provide technology that complements CDI's Solutions or are integrated into our products.
Channel Partners are organizations dedicated to resell CDI's Finder Products and Solutions. These organizations provide a sales channel for CDI and typically in specialized industries or in geographic areas. If you are interested in joining our team as a Channel Partner, please contact us at This email address is being protected from spambots. You need JavaScript enabled to view it. This e-mail address is being protected from spam bots, you need JavaScript enabled to view it


PARTNER LIST

As the global leader in Advanced Rendering technology, Adlib helps organizations in the Energy, Life Sciences, Insurance, and Banking sectors, among others, enhance content-centric processes by unlocking the value in unstructured content. Integrating with key business tools, Adlib's platform improves data extraction, classification, compliance, customer experience, collaboration and the long-term digital preservation of critical business information.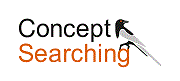 Concept Searching holds a Microsoft Gold Application Development competency and is a partner in the elite Business Critical SharePoint Partner program. Our award winning conceptClassifier for SharePoint is available in all versions of SharePoint.

Formed in 2013, we're an independent, global technology company on a mission to unlock the power of images and information for businesses and consumers.
Our digital scanners and intelligent state of the art software services help companies unlock the potential of data and information so they can achieve more. Our film, photographic paper, printing kiosks and suite of consumer apps helps consumers tap into the emotional power of the moments that define all our lives.
Unlocking potential runs through everything we do. We want to unlock the potential of our employees, inspiring them to find better ways to work, innovate and collaborate. We want to unlock the potential of the businesses we serve, helping them harness the flood of data and information - the hallmark of the 21st century - and turn it into a competitive advantage. We want to unlock the creative potential of consumers, offering them the digital tools that can turn an ordinary photo into a story worth retelling time and again. We want to unlock the potential of our partners because helping them to succeed helps us to succeed, too. And finally we want to unlock the potential of the communities we live and work in, switching on the ambitions and talents of new generations to come.

Kofax is a leading provider of software to simplify and transform the First Mile of business. We combine market leading capture, content, process management, data integration, mobile, e-signature, customer communications management, search and analytics capabilities from Kofax, Perceptive Software and ReadSoft into a unified process automation development and deployment platform. This platform enables organizations to increase their responsiveness to customers, provide better service, gain a competitive advantage and better grow their businesses while reducing operating costs.

SecureCircle solves pressing industry challenges in cybersecurity. Its patent-pending Transparent File Encryption solution helps organizations ensure the security, visibility, and control of unstructured data from internal and external threats, regardless of format or storage location. Unlike existing technologies, SecureCircle provides a completely transparent solution which is always encrypted, trackable, and retractable, helping organizations to secure data in today's cloud-first environment effectively. SecureCircle helps companies within healthcare, finance, manufacturing, pharma, media, and government organizations meet data security and compliance requirements.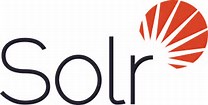 Solr is the popular, blazing fast, open source NoSQL search platform from the Apache Lucene project. Its major features include powerful full-text search, hit highlighting, faceted search and analytics, rich document parsing, geospatial search, extensive REST APIs as well as parallel SQL. Solr is enterprise grade, secure and highly scalable, providing fault tolerant distributed search and indexing, and powers the search and navigation features of many of the world's largest internet sites. Solr is highly reliable, scalable and fault tolerant, providing distributed indexing, replication and load-balanced querying, automated failover and recovery, centralized configuration and more. Solr powers the search and navigation features of many of the world's largest internet sites. The Apache Software Foundation provides support for the Apache community of open-source software projects. The Apache projects are defined by collaborative consensus based processes, an open, pragmatic software license and a desire to create high quality software that leads the way in its field. Apache Lucene, Apache Solr, Apache PyLucene, Apache Open Relevance Project and their respective logos are trademarks of The Apache Software Foundation. All other marks mentioned may be trademarks or registered trademarks of their respective owners.